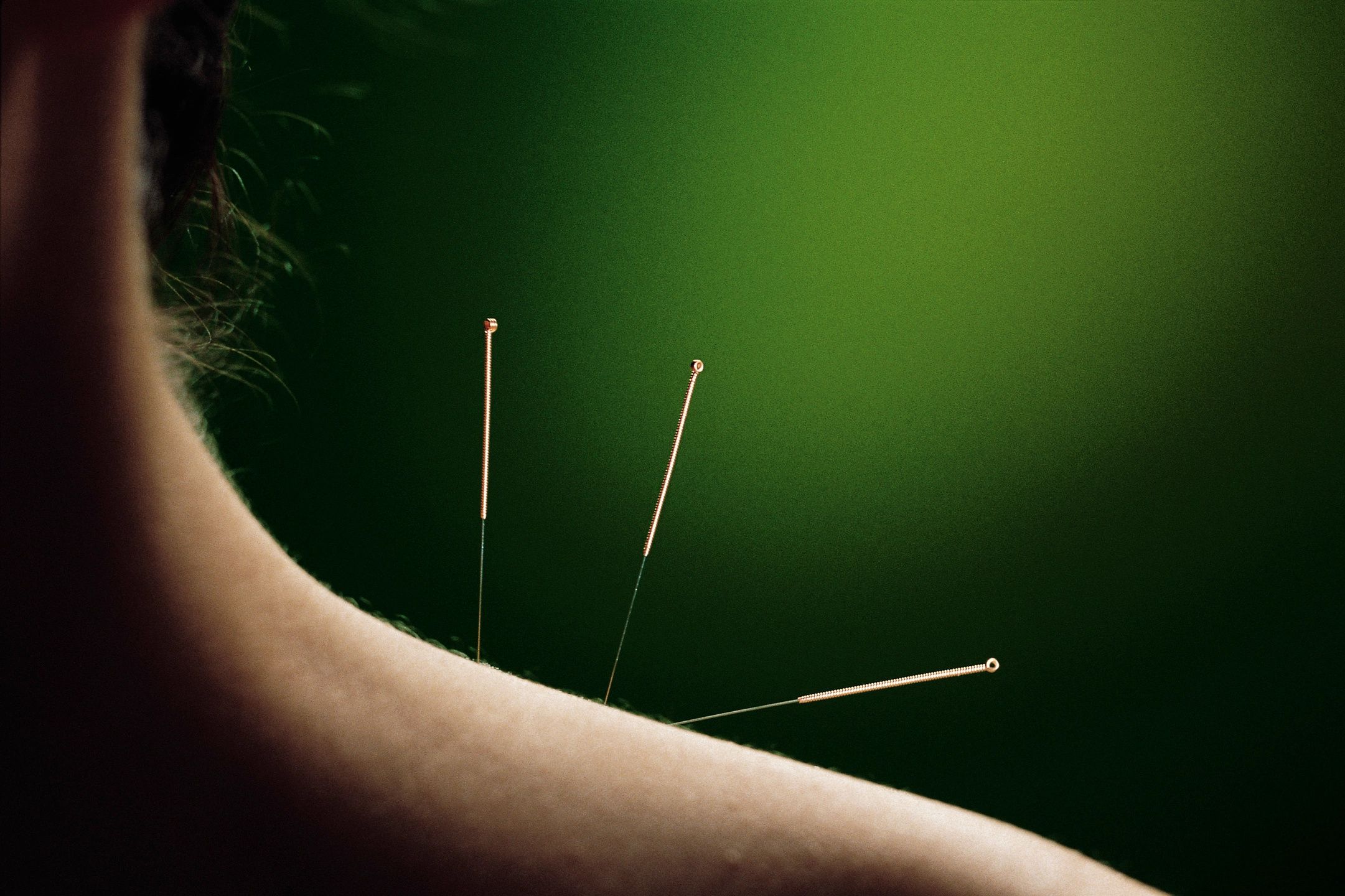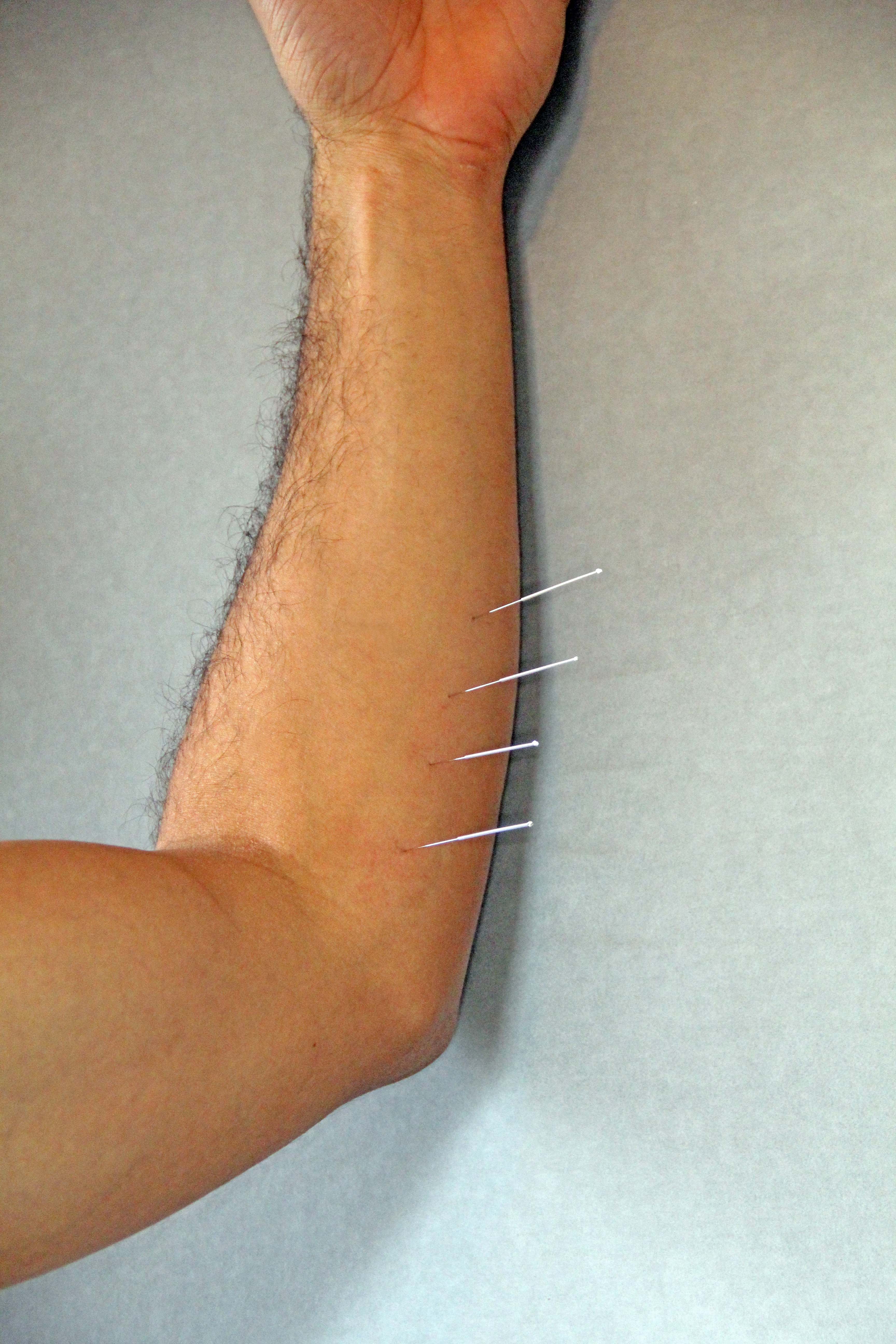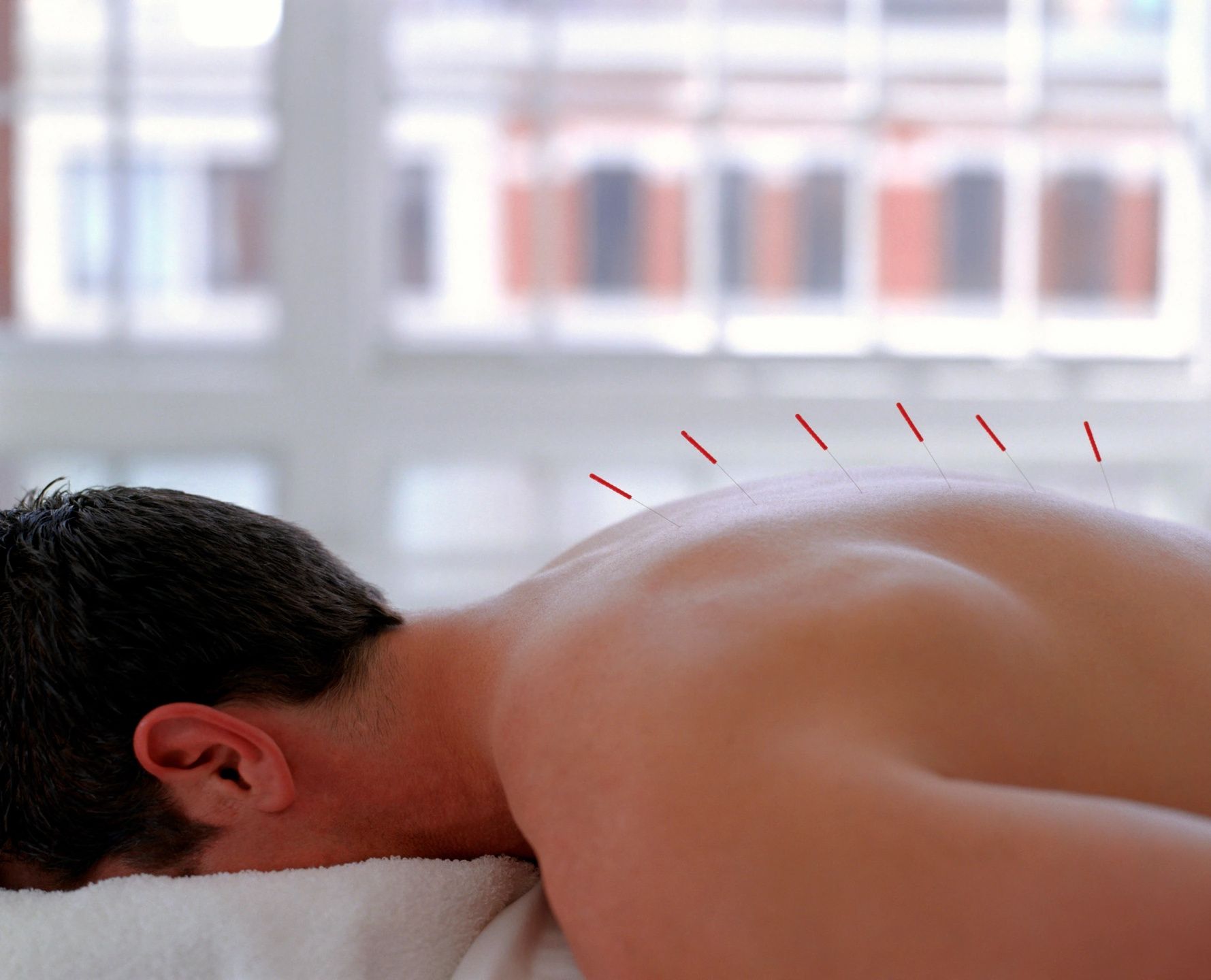 Acupuncture
At Koch and Associates Spine Centre, acupuncture services are performed by a registered physiotherpist certified to perform traditional Chinese acupuncture, dry needling techniques, electro-acupuncture and intramuscular stimulation.
Many patients have found that acupuncture can help to reduce arthritic back pain. The advantage of trying acupuncture for an arthritic condition is that, unlike painkillers, acupuncture treatments can be used on a 'site specific' basis. Acupuncture can work to reduce the inflammation in targeted areas of the body by stimulating the nervous system to release a natural neuron chemical called adenosine. Like serotonin, endorphins and cortisol, adenosine can work to reduce pain and inflammation.
Acupuncture treatments are not painful – the needles are very thin and pass easily and effortlessly into the surface of the skin. Acupuncture has had some promising results in the treatment of bursitis (tennis elbow) and is widely held as an effective treatment for osteoarthritis of the knees.